From Barcelona to Florida by Sea
Visiting Europe and crossing the Atlantic on the Wonder of the Seas
Four months ago, back in July (2022), I booked a trans-Atlantic cruise from Barcelona, Spain to Cape Canaveral, FL at the suggestion of a friend. I went on a trans-Atlantic cruise back in 2016 after I graduated from college and really enjoyed it, so I thought it would be a great opportunity to see some more of Europe and spend some time at sea. Time sure does fly. I can't believe it came and went already. I'm back from the trip now, and thought I'd write about some of my experiences and share them with you, along with some of the photos and videos I took.
We decided to spend a week in the UK and Europe prior to boarding Wonder of the Seas; one of Royal Caribbean's newest (and largest) Oasis class ships that launched earlier this year. The first week was a whirlwind tour of 4 cities via rail: London, Amsterdam, Paris, and Barcelona. We wanted to try the Eurail pass[1] and experience riding the high speed trains that transit Europe.
London
The adventure began with a late-night flight to London Heathrow from Salt Lake City. It was a rather empty flight—only about 25% full—so I lucked out and was able to stretch out in economy having nearly an entire row to myself. I was amused by a minor issue with the overhead reading lights but other than that, it was a pleasant and uneventful flight.
Clearing customs/immigration at Heathrow didn't take long and I rode the Heathrow Express train to Paddington Station (about a 15 minute ride). The Heathrow Express runs along the new Elizabeth Line, which makes getting to/from Heathrow and other points around London so much more convenient!
The next day, I enjoyed an English Breakfast with a good friend of mine that lives in London and then we went to the Spa Valley Railway; a volunteer-run heritage rail line running steam and diesel locomotives. Later that evening, we explored the Soho District and found an excellent Indian Food restaurant to eat dinner at before calling it a night to rest up before catching our Eurostar train the next morning.
Amsterdam
The Eurostar took us to Brussels, where we transferred to a Thalys train for the leg to Amsterdam. I really like the livery of the Thalys trains and in addition to being fast, the interior decor is very nice and the seats are comfortable. We went ahead and decided to splurge a bit for the 1st class Eurail passes, so this allowed us to book seat reservations in the 1st class sections of the trains we rode.
The scenery was very interesting, especially as we approached the outskirts of Amsterdam. This is a city that's been on my bucket list to visit for years and so I was very excited as it came into view. As we were getting off the train in Amsterdam, a teenager sheepishly popped his head out of the train lavatory and asked if we had arrived in Amsterdam. When we told him yes, he quickly darted off the train.
Earlier in the journey, one of the friends I was traveling with had tried to use that lavatory, but got fed up waiting and found another that wasn't occupied. We realized why that one never became available—apparently stowing away in the lavatory from the conductor checking tickets is an even cheaper option than a Eurail pass!
Amsterdam is famous for the amount of people that get around by bicycle, and the incredible number of bikes and bike racks and bike storage outside the train station was one of the first things I noticed in addition to the excellent bike paths and cycling infrastructure all around the city. Bikes essentially have their own road/trail separate from the road for cars, and the sidewalk for pedestrians. I noticed this in some of the other cities we visited too, like Valencia. The cycling infrastructure in the European cities is excellent. One regret is that I really didn't have enough time to rent a bike and ride it around. I'd definitely like to do that on my next visit.
The hotel my friend found and booked for us was nice and right on one of the canals, with great view of the water. We did run into a snag though. We had only booked 1 room for 3 people and apparently there's a city ordinance limiting the size of room we booked to a maximum occupancy of 2. Fortunately, my friend negotiated with the manager a bit and they reluctantly allowed us to stay in the room without booking another. That's fortunate because there was a big soccer match happening that day and the hotel was full, so it would have been difficult to find a second room last minute.
We also may or may not have knocked out power to our room as well as several others when a member of our party attempted to plug in a US power strip that had some kind of built-in GFCI circuitry of some sort. Clearly it wasn't compatible with Dutch power, because his attempt was met with a bright flash and a loud pop—and then darkness in the room. We figured a fuse or circuit breaker had tripped somewhere and made a cursory effort to search the room for anything we could reset ourselves, but quickly realized that electrical equipment of that nature was going to be wisely located well out of reach of dumb tourists like us who cause the breakers to trip in the first place.
Not knowing what else to do, we decided to go out and explore the town in the hopes that the lost power would somehow restore itself in our absence. As we walked through the hallway, several other hotel guests were poking their heads out of their dark rooms, inquiring if anyone else had lost power too.
"Yeah, Yeah us too. Weird. I wonder what happened?! Maybe there's a power outage or something. Well, good luck. We're headed out…"
We scurried out of there trying desperately to suppress our embarrassment and guilt as we shuffled passed the front desk and out the door. There was little point in informing them of the power outage as several of the other guests had already beaten us to that, and we were too ashamed to risk identifying ourselves as the culprits. Once we made it out onto the street, we burst into relieved laughter upon the realization that we had narrowly avoided another awkward interaction with the manager who was already letting us 'bend' the occupancy rules. That conversation could have only gone something like this: "Thanks for not kicking us out earlier. As a token of our appreciation, we've now managed to knock the power out to your hotel! Sorry…"
Apparently, the number of rooms affected must have added urgency to the hotel staff's efforts to rectify the issue in our absence. We were relieved to find that power had been restored upon our return much later that night.
While the hotel staff was troubleshooting a puzzling localized power outage, we grabbed dinner, then explored some bars and found a really great rooftop patio at a swanky hotel with great views of the surrounding buildings.
I would have loved to spend several more days in Amsterdam, but we had a train to catch the next morning.
Paris
We had to connect through Brussels again to catch the train to Paris. The speed and reliability of the trains in Europe is awesome, especially if you have only experienced rail travel in the US where speeds are much lower and reliability sadly less so. I've ridden on the Acela a few times in the NorthEast corridor and that's probably the closest thing we have in the states to the speed at which the European high speed trains travel, but it's still not quite as fast and the network is much more limited and not as extensive; that corridor really only serves an area between New York and Washington D.C. However, we were about to learn that even in Europe, rail travel is not impervious to delays and mechanical issues.
After zipping through the Dutch countryside for the first half of the leg between Amsterdam and Brussels, the train began to slow and then came to a complete stop. This was a bit odd because unlike Amtrak outside the NorthEast Corridor that frequently pulls into and stops in sidings to allow freight trains to pass, the trains in Europe generally don't stop between stations unless there's some sort of issue. Eventually the conductor informed us (in various languages) that there was a 'technical issue' and that we would be delayed. Our train sat motionless for nearly half an hour, and then began creeping along again—and then ground to another halt a minute later. More standing still. Then, more creeping forward followed by more standing still. Eventually the train managed to keep rolling without stopping as much, but at an almost-crawling pace the rest of the way through Belgium. We finally limped into Brussels, having missed our connecting train by over 30 minutes.
The good news was that train service in Europe is also very frequent, so the conductor of the late train just told us we could hop on the next train to Paris. The bad news is ¾ of the passengers on our late train were also headed to Paris, and were told the same thing. This resulted in almost 2 trains worth of people crammed onto the next train to Paris.
With the Eurail pass, you still have to purchase 'seat reservations' on many services, including most of the high-speed routes. These are about $10 - $20 per leg and guarantee a seat on the train. But, only if you get on the train you reserved seats for. In hindsight, we could have probably gone to the ticket desk in Brussels and had them switch our seat reservations out for a later train that still had space, but we just did what the conductor told us to do and jumped on the next train. They honored the tickets, but we were out of luck as far as getting seats. We ended up standing in the bar/cafe car for the 2 hour trip to Paris, which isn't the end of the world. I'm no stranger to standing on a train for hours. Commuting from Connecticut to New York City on Metro North during rush hour trained me well for standing in a vestibule between cars for two hours. Standing in the Thalys bar car was luxury compared to that. However, my travel companions were less than thrilled by this development.
One of them attempted to convey their frustration at the seat-less situation to train staff. There really wasn't anything they could do—the train was beyond full. But, one of the staff did offer some recompense in the form of vouchers that he printed off for each of us from a hand-held device. Tragically, these were only in French and so we spent the remainder of the trip attempting to decipher what exactly they entitled the bearer to. My guess was something about complimentary entry to some lounge at Gare du Nord station where we were headed. This was of little use to us however, as we had no reason to spend additional time in the station lounge at our destination and were eager to get settled into our hotel and explore the city.
My friend was adamant that it entitled us to free drinks from the bar car. We had been standing in it for over an hour after all. It was worth a shot I guess. This attempt resulted in the bar car attendant arguing (in French) with the gentleman that had issued the vouchers. We didn't really understand what was being said but the gist of it I think was that the train staff didn't really know what the vouchers were good for either. The bar car attendant finally relented and just let us have drinks, much to the consternation of the voucher-issuer. I got a free lemonade out of it. I was happy. Metro North never gave me free lemonade for standing on their trains.
We had heard a lot of negative things about Paris. Almost everyone we had talked to that had been didn't give flattering reviews. So, we had pretty low expectations and really nothing planned for that evening. We figured we'd just walk around and play it by ear. We went to the grounds of the Louvre, walked around the river, then decided to brave the Paris Metro to head over to the Eiffel tower.
While we were being clueless tourists staring at the map at the metro station we entered, we heard a commotion behind us and saw a pickpocket get chased, caught, and hauled out by what must have been plainclothes officers conducting some sort of anti-pickpocket sting operation. So, that was exciting. I patted my pocket to make sure my wallet was still there, just in case (it was). Earlier in the trip, I noticed that the conductor made announcements on the trains at various stations warning of pickpockets, so that's definitely something to be aware of when you travel; really to any place—not just Europe.
After watching the cops haul the would-be pickpocket away, we resumed our confusion staring at all the French words on the metro map. I admitted defeat and resorted to Google Maps on my phone, which quickly informed us what trains to get on. About 15 minutes later, we were at the base of the Eiffel Tower staring up at the famous steel structure.
It's funny… after all the negative reviews we heard of Paris, we thought we wouldn't really bother spending much money doing any of the 'touristy' stuff. But, I was seized by a sudden desire to go up it as I stood there at the base admiring the intricate steelwork. I guess it's one of those things that is way more impressive to see in real life even after seeing countless pictures of it. It's an icon after all and as much of a 'tourist trap' as it is rumored to be, I talked my friends into going up too. We were right there, in Paris, next to it. Why not?
What I was less successful in convincing my friend to do, was to go up it by walking the stairs. That is an option and you can save a bit of money and a lot of time in line opting to walk up to the intermediate level rather than taking the first elevator that ascends up the legs of the tower. It's a ton of steps though, and we had been doing a lot of walking already, so we settled for the longer line to take elevators all the way to the top. While we were waiting, we caught the first hourly 'sparkle' of the evening.
It was worth it! I'm so glad I went up to the top. The view was amazing and I found the history of the tower really interesting. I didn't know, for example, that Gustav Eiffel had a little office at the very top that he used to entertain guests; a famous one being Thomas Edison! The lines were a bit long and I'm baffled that they actually allow strollers at the top. We got stuck behind people dragging them through the line and trying to carry them up stairs. It seems like a date night to the top of the Eiffel tower might be a good night to book a babysitter, or wait until your baby is old enough to walk on their own—and have memories of their visit to the iconic landmark, but I digress…
Overall, I enjoyed Paris immensely. I guess people's experience varies when they travel, but I honestly couldn't really figure out why I had heard so much awful reviews of the place. The architecture is incredible, the food is excellent, and the people we interacted with—despite the stereotypes—were all very friendly and helpful. I even met and danced with some Parisians at a bar/club later that night and they were really cool. They invited me stay out longer with them, but I had to be up early to catch our next train in the morning, so I called it a night and walked back to the hotel reminiscing about how pleasantly enjoyable my brief visit to Paris had been.
Barcelona
The next morning, we headed to the train station and boarded a TGV train to Barcelona. This train had no 'technical issues' and I was once more impressed with the speed at which it whisked us through the French countryside towards Spain. Near the border, officers boarded the train and checked our passports and then we continued on our way to Barcelona.
My friend really scored a major coup when booking the hotel in Barcelona. We ended up getting an amazing deal on an incredible suite that had two bedrooms with ornate restrooms that adjoined with a living area, bar, dining table, lounge, and work desk. It was quite the suite! It also came with excellent service and staff kept bringing plates of complimentary hors d'oeuvres, snacks, and champagne. It was almost a bit overwhelming because I don't think I've ever stayed in a room that fancy before. The hotel also had a very cool rooftop patio with a great view, an infinity pool and jacuzzi, and live music.
We went out exploring the city later that night and ended up getting free admission to one of many of Barcelona's nightclubs, which was a lot of fun.
The hotel concierge told us about a cable car we could take up to a castle, so we did that the next day and then headed to the famous Sagrada Família cathedral. Like the Eiffel tower, it was very stunning to see in person. I didn't end up going inside, but even just the outside kind of takes your breath away. The architecture and ornate detail is incredible!
One issue did arise with the amazing suite we had. The drains in the shower backed up and flooded the restrooms when my friends tried to use them. I guess we were due to cause some sort of hotel mayhem again! The staff were profusely apologetic and went above and beyond to resolve the issue, then comped all 3 of us dinner at the hotel's very posh restaurant. It was a 'tasting' menu where the dishes are chosen by the chef, then presented and explained by the waiters. The food was fantastic, and it was all very fancy! I can't believe they were so nice to us, even after we flooded the suite!
We stayed two nights in Barcelona. Prior to heading to the cruise terminal on the second day, we walked around town some more and went into a shopping center/mall that had been converted from a bullfighting ring. The cab ride to the port took us past some more amazing architecture and yet again, I was kind of bummed that we were leaving so soon after barely scratching the surface of all the things to see and do in this great city. I'm definitely adding Barcelona to my list of cities I would like to spend more time exploring someday.
Barcelona rounded out the first week of the trip. We boarded Wonder of the Seas—the ship we'd be calling 'home' for the next 14 nights—excited for part II of the trip: 4 more ports of call in Spain!
Palma de Mallorca
Over ten years ago, I actually went to Mallorca with some friends from the UK. We flew into Palma, and then took a bus to the other side of the island to a resort town called Megaluf[2]. I remember riding the bus from the airport to Megaluf and seeing a bit of Palma and thinking it might be a nice place to visit. I finally got around to going back there this trip.
The part of Palma I walked around near the port had some very distinctive architecture that I really enjoyed. As I hiked up a hill towards a monument I saw from the ship, I took in the many different styles of homes and villas, retirement communities and even a monastery/religious community. When I got to the monument, there wasn't much to see except for a restaurant at its base which was closed, so I admired the view of the city below and the unique piney smell of the Balearic Island's vegetation before hiking back down the hill.
I passed a gate that led into a forested nature reserve area with hiking trails and decided to cut through that towards a castle I wanted to get closer to. I made it to the castle, but it ended up being closed on Mondays, so I wasn't able to go inside. I hiked around it for a bit, and then got hopelessly lost in the forested nature reserve area trying to find the gate I had entered from since that was the only way I remembered how to get back to the port and to the ship. I had left my phone on the ship, so there was no cheating and using Google Maps this time either.
At one point, I started to panic a bit. I still had over 2 hours to make it back to the ship before it left, but I was really turned around and lost in the forest. Luckily, I remembered that a construction crew had been driving piles not far from where I entered the nature reserve area, so I just tried to follow the noise and—eureka—it worked! I was so excited and relieved to spot that gate! The feeling of panic subsided as I regained my bearings and the comfort of knowing I knew how to get back to the ship, and with plenty of time to spare.
I bought a sparkling water and a watermelon-flavored ice cream bar from a little shop near the port and enjoyed those immensely walking back to the ship, grateful that I was not still fumbling around lost in the pine forest at risk of the ship leaving without me. I vowed to myself that I would stick to the streets and more populated areas at the next ports of call and not go wandering around alone in forests in foreign lands without a phone.
[ View Palma de Mallorca Photos ]
Valencia
I booked an activity online the night prior to go on an hour catamaran ride around the harbor of Valencia. The meeting point for the excursion was a little ticket office of the company that ran it. In the window was a sign saying it was closed Tuesday. So, I figured the site/app had a glitch where it sold me a ticket for a day it wasn't operating. Oh well. I wandered around the port a bit and found a different boat tour operator whose office was open and bought a ticket for that one instead.
I had some time to kill before the harbor tour left, so I went into a nearby building that had a free exhibit about Valencia's port and its role in exporting agriculture products, particularly oranges. Various trademarks and labels of the products exported were on display, as well as many pictures of the port throughout the years.
The harbor tour was very enjoyable. In a way, I think it might be a blessing in disguise that I ended up going on the one I did because it was a bigger boat playing music and the crowd of tourists in our group were fun and lively and people were dancing and enjoying themselves. We also saw other people enjoying various activities in and around the harbor, and riding these really cool hydrofoil bicycles that I've never heard of before.
I also saw musicians performing from the bow of a boat, and a couple dancing tango on the bow of another. It was just a really lively, festive atmosphere.
After the harbor tour, I decided to head towards a site within walking distance that some people on the ship had told me about the night prior. They said it was worth seeing and man, they were right! It's a series of building designed by famed Valencian architect Santiago Calatrava. Interestingly, he's also the architect of the Oculus which sits on the former World Trade Center site in New York City. I used to walk through this building daily to get to and from the PATH station situated in it when I commuted to Jersey City for work.
This entire site is breathtaking. The architecture is just awesome. I really like Calatrava's work and I remember reading about these buildings in various architecture books and magazines I enjoyed in my youth. Fun fact: It's also one of the locations where a music video by the German vocal trance group Fragma was filmed. I remember seeing this music video years ago when I was really getting into trance and thinking how cool it would be to see this location for myself. Now I have, and it is amazing!
Architecture is art—functional art. It can evoke thoughts and feelings and impressions and this is certainly the case with this entire complex of modern buildings and structures in Valencia. It was quite an experience to be wandering around old, quaint, traditional buildings in Palma the day prior, and then to experience the complete opposite with these structures in Valencia that convey a sense of modern, and even futuristic grandeur. The reflecting fountains really give the entire site a distinct ambiance. It sort of reminds me of a scene in a sci-fi film or show like Star Trek where it's set in some technologically-advanced cloud city on an alien planet. It is other-worldly, or at the very least, like something transported from the future that reaches out and pulls you into the future with it. Just very cool!
The structures on the site include:
An aquarium,
A multi-use conference/meeting/exhibition hall
A bridge
An elevated arboretum/botanical garden
A science museum
A spherical/3-D movie theater
An art museum and performing arts center
I went into the science museum and among the various exhibits is one about the history, design and construction of the structures/buildings on the site. It's fascinating to see the evolution from sketches/concept, to construction, to finished building. The photos from Valencia of these buildings are some of my favorite from the trip!
Cartegena
Our next port of call was Cartegena, an important Naval port throughout history dating back to Roman times. It was definitely one of the most accessible cities from the port; just a brief walk off the ship and right into town. We walked to the ruins of an old Roman coliseum, and then up to a castle with a museum in it about the history of Cartegena. We then meandered back down the hill and into town where we enjoyed Cokes at a traditional cafe.
When we were looking out over Cartegena from ship, we noticed that almost every hilltop had some sort of castle or fort on it, and we were interested in visiting one of the ones further away requiring a trip by vehicle. We hailed a taxi and attempted to explain to the driver the fort we wanted to visit. He said it was closed, but that there was another nearby that he could take us to.
About halfway into the cab ride, we began to realize that he was just taking us back to one we had already visited. We tried to explain that we had already seen this one, and would like to visit a different one, but to no avail. He dropped us back right where we had started the hike to find the cab, proud that he had been so helpful. We were more amused than annoyed and chalk it up to the fact that our ability to communicate was hampered by the fact that our Spanish was even worse than his English.
We repeated the hike down the hill and back into town, and gave up on trying to get to a further fort. We focused our efforts on a Naval museum instead that was much closer to the port and our ship. It was full of models of various Spanish sailing ships throughout history, as well as many other artifacts such as navigation equipment, weapons, flags and uniforms dating all the way back to the era of the conquistadors through to the present day.
One of the buildings of the museum was dedicated to Spain's first submarine that was on exhibit, as well as the history of submarines in the Spanish Navy, including the Spanish Civil War in which both sides of the conflict had acquired and used them. I've been to other maritime and submarine museums including the one at Groton, CT and it was interesting to see history presented from a viewpoint other than American. The town was steeped in Naval history and various monuments. It was like the Spanish equivalent of Annapolis, MD as far as the significance of the Navy to the city.
Málaga
The last port of call in Spain prior to crossing the Atlantic was Málaga, one of the oldest continuously-inhabited cities in the world, and birthplace of Pablo Picasso and Antonio Banderas.
After the incident with the cab in Cartegena, we got off the ship at Málaga better prepared with the exact site we wanted to visit first pulled up on the phone to show the waiting cab drivers: Gibralfaro.
This fort was seriously cool, and like most, it sits atop a hill and offers great views of the surrounding city and areas below. It's also connected by a walled walkway/corridor that descends down to Alcazaba; a palatial citadel dating back to the 11th century. Both were stunning, but the preservation of the gardens, fountains, and ornate features at Alcazaba were particularly breathtaking. It occurred to me that this was essentially a palace or mansion for the 1% of that era.
Next to Alcazaba are the ruins of another Roman coliseum/theater. I looked at that for a bit and then decided to eat a traditional fish dish at a very nice outdoor restaurant situated in a beautiful plaza paved with marble and with views of Alcazaba.
Along with Valencia, this was an amazing city to explore that resulted in some great photos. In Valencia I explored the new and modern and in Málaga, the ancient and historic. As with the other cities I visited, I also felt like I had barely scratched the surface of what there is to see and do in our brief time in each one. I definitely want to return to Málaga and spend some more time there!
Wonder of the Seas
As the ship departed the port at Málaga and sailed out into the open ocean, I looked back out towards the land fading into the horizon at dusk. It would be the last glimpse of land I saw until we docked in Nassau 8 days later.
Fortunately, there was plenty to do on the ship to keep entertained for 8 days, especially in the evenings. I spent many of the afternoons sitting in the various lounges or out on the promenade or upper decks getting a lot of reading in. I finally got around to reading a book my dad sent me months ago, which I thought was fitting for the journey. Adrift is a memoir by Tristan Jones about his adventures at sea sailing small vessels. I enjoyed reading it while looking out at the open sea and listening to the sound of the ship cutting through the waves.
The Wonder of the Seas is a massive ship, with a traditional theater, an 'Aquatheater' (where shows involving water and high diving are held), an ice rink, a comedy club, and a karaoke club among its entertainment venues. The shows were great! My favorites were the ice show, and one called "The Effectors"; a superhero-themed musical with incredible special effects including a 'drone swarm' that flew in various patterns and formations around the theater at one point in the show. It was pretty awesome!
One of my other favorite evening activties onboard were the 'silent discos'. I used to go to these a lot in New York, and they're a lot of fun. Everyone wears headphones that the music is broadcast to with a selection of channels, so you can pick what you want to dance to. If you want to talk, you can simply take the headphones off without having to yell over any music like in a normal club. One of these was held in the solarium at the front of the ship where the indoor pools and hot tubs are. It was a very cool, unique venue for a dance party!
The ship also has two open air 'neighborhoods': Central Park and The Boardwalk. It's pretty amazing that the ship designers were able to put a park with all the vegetaiton and landscaping required on a ship. The Boardwalk is a carnival-themed area with various shops, dining, and a carousel.
Hurricane Nicole was brewing while we were at sea, but fortunately it was a few days ahead of us, and so we missed the worst of it. It made landfall in Florida a few days before we arrived. There was only really one day when the seas were a bit rough, but the ship is so large that it doesn't really get buffeted around as much as smaller vessels, and so it wasn't bad at all. In fact, I found the gentle rocking kind of soothing, especially when falling asleep at night. Most days, the ocean was calm and the ship was so stable that you couldn't even feel it move at all. In fact, at times it was easy to forget I was even on a ship—it felt more like a building due to its immense size.
[View Wonder of the Seas Photos ]
Nassau
The cruise made one last port of call in Nassau, Bahamas the day before we arrived at Port Canaveral. This is the third time I've been to Nassau and so I just kind of wandered around with no plans, and got harassed incessantly by people offering to sell me cigars and marijuana. I tried to ignore them because I wasn't interested, but this one gentleman in particular was very adamant about getting my attention, so I finally relented, expecting to be offered something I wasn't interested in buying. He kindly informed me that my fly was unzipped. That was all. I didn't realize that the zipper on my shorts had broken, and so I had been walking around all morning with it open. I'm glad I was at least wearing underwear!
I decided to walk over to a landmark I had yet to see on my previous visits called Queen's Staircase since it was close. It was actually a lot more impressive than what I had assumed it would be, and the area around it was surrounded by beautiful tropical vegetation. As is the case with a lot of these old forts and impressive structures, the staircase was carved out of stone by slaves. I think that's important to keep in mind when viewing these historical landmarks. Though striking and impressive, I can't help but wonder the amount of human labor that was necessary to build such striking and imposing forts and castles, and how much of that labor was done by enslaved people.
At the top of the stairs sits the site of Fort Fincastle. I walked around it for a bit (with my busted fly still open), but didn't have any cash left on me to pay the admission fee to go inside after spending all of the Bahamian dollars I had drawn from a local ATM on lunch earlier.
A very animated local vendor had set up shop near the fort (along with several other merchants and vendors) and was haggling mercilessly with tourists over the price of a coconut. Several potential customer were unable to come to a tenable agreement with the vendor and walked away in frustration muttering and cursing. I watched this spectacle with amusement for a few minutes and then started my walk back to the port to board Wonder of the Seas one final time.
Port Canaveral
Some time early in the morning while I was still asleep, the ship arrived and docked at Port Canaveral in Florida. I woke up, packed my bags, and met my friend in the elevator lobby to leave the ship for the final time.
It didn't go as smooth as we had hoped. The line to clear customs/immigrations was backed up and so we ended up having to stand in line for over an hour just to walk off the ship. Eventually we got off, waited in more lines, finally got our passports checked, and then boarded a bus for the ride to the airport where we were staying at a nearby hotel one more night prior to flying home the next day.
It was a great trip! I certainly hope I get the chance to return to Europe and spend more time in these and other cities—and ride more trains!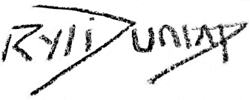 ---
↩︎ This is a pass available to residents of non-European countries to promote tourism and travel by rail through Europe. It allows you to purchase discounted tickets for travel on multiple days in a certain time period and is much less expensive than fares at the non-discounted rate.

↩︎ Megaluf is a party destination popular with the 18-30yo crowd. It's fun when you're young. I don't think it's my scene anymore though. It's sort of like a Spanish version of Daytona beach or South Padre Island during spring break.